1. Loving each and every song on Christy Nockels' latest album,
Into the Glorious.
From a lighter, acoustic version of "Waiting Here for You," to a peppier tune like "Ever Lifting," this album fills my ears with truths I so need to hear: Our God is powerful, gracious, strong, faithful, present, and absolutely, completely 100% devoted to us knowing how deeply He loves us. I've been enjoying Nockels' voice for over 10 years (Watermark, anyone?), and what a blessing her music continues to be to my heart. Take a listen to what she said about her song, "For Your Splendor":
Thanks to my small group's
current study
, I've been thinking a lot about Jeremiah 17:7-8, and the lyrics of "For Your Splendor" provide the perfect words to pray through the truths of those verses:
I'm so concerned with what I look like from the outside.
Will I blossom into what You hope I'll be?
Yet You're so patient just to help me see.
The blooms come from a deeper seed that You planted in me.
Sometimes it's hard to grow when everybody's watching.
To have your heart pruned by the one who knows best.
And though I'm bare and cold, I know my season's coming.
And I'll spring up in Your endless faithfulness.
With my roots deep in You, I'll grow the branch that bears the fruit.
And though I'm small, I'll still be standing in the storm.
'Cause I am planted by the river by Your streams of living water.
And I'll grow up strong and beautiful, all for Your splendor, Lord.
So with my arms stretched out, I'm swaying to Your heartbeat.
I'm growing with the sound of Your voice calling.
You're bringing out the beauty that You have put in me.
For Your joy and for Your glory falling.
2. Watching
Harry Potter and the Chamber of Secrets
tonight with the
same friends
I watched the
Lord of the Rings
trilogy. Clearly we are all about a movie series, and Doc and Chris are kind to watch these with Michal and me. She and I are total HP junkies, so we're thankful for the men in our lives who let us be exactly that. I am definitely a bigger fan of the later movies, but this is the film where Dobby stole my heart, so it will always be special.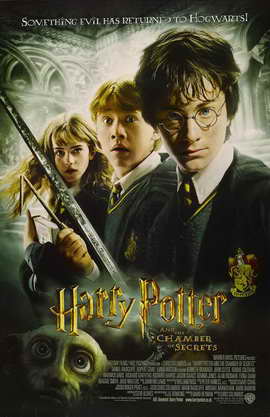 3. Eating a delicious salad at
Cafe Caturra
with Doc the other night. I ordered the Arugula & Goat Cheese salad (added grilled chicken for a protein boost). The flavors were fabulous: dried blueberries, butter roasted pecans, smoked paprika on the goat cheese, baby arugula all tossed together in a red wine vinagrette (see picture in the middle). Amazing. Even better than the salad was eating outside in perfectly warm evening weather. And even better than the weather was having Doc as my company.
4. Getting excited about traveling abroad this summer to Dublin, London and Paris! I had a meeting about it this week, and talking about all the activities and whatnot made my eyes sparkle. Oh, I just love Europe...I love accents...I love architecture. And I plan on eating my weight in baguettes and fromage in France.
5. Walking my seniors through Hamlet's famous "To be or not to be" speech this week. If you know it, you'll find this funny: